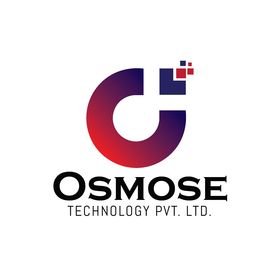 We all know that technology updates day by day. This generation enjoys the blessings of technology and people update them with new systems. Technology takes a prominent place in our daily life. E-commerce and online services make our lives so easy. Osmose Technology is a renowned name in technological companies that stand with an e-commerce service and online earning platform. People are so curious to know about this so detail, they search for the company service and the owner name.
The youngers of this era always try to grab the facilities of technological goods. With the help of technology, people can solve their problems quickly. Osmosis technology pvt ltd offers its best services to people, and this company solves the need of their consumers.
Now see, what is Osmose technology?
Osmose technology is a big company name that you might have heard from your friends and relatives. There are many advertisements spread worldwide about this company and their services. This company provides multiple services like online earning, e-commerce facilities, database services and many more this company was established in Pune, Maharastra, India, in 2019. The name of their official website is here, www.osmosetech.com. You can check it out quickly.
You can find about the osmose technology information easily online. The eCommerce portal of Ossmose technology is life at every time. That is "Osmarket. in" where you will get many products, those are health care kits, electronic goods, electrical appliances, gifts items for men and women, electronics gadgets and devices, travel accessories, school bags, food items, daily usage things, etc.
Many people try to find osmose technology pvt ltd owner name, and now I will share it with you. The name of the Directors Osmose Technology Pvt Ltd is Shubhangi Vaibhav Pataskar, Vijay Baburao Mahajan and Prashant Ramchandra Roundale. They run the company with grandeur and are very passionate about giving their customer the service perfectly. They do not compromise to serve their best to the targeted consumer.
Let give a glance at the detail about osmosis technology pvt ltd,
Company Name is Osmose Technology Private Limited
The company was founded in 2019 in Pune
The website link of the company is https://osmosetech.com/
The type of the website is eCommerce and Earning Platform
Shipping details- You will get your product within 24 hours, or some days, you will get 24*7 hour customer service availability.
The E-mail address of the company is shopping@osmosetech.com, support@ osmosetech. com.
The company office address is here- Office Number 602, Satara road, Kumar Surabhi opposite sai baba mandir, swarga Pune, 411009
It is the time to do something new in our life, and an online earning platform can be a good choice. You can check out osmose pvt ltd company reviews on many websites and web videos. If you are interested in doing something new online, do not delay reaching their valuable services.
Let us know the benefits of  Osmose Technology Private Limited
It is an online earning platform.
You can earn after joining new members in this company.
You will get various essential products on osmose technology private ltd official eCommerce website. You can buy health care items and electronic goods from there easily.
You can find the website on many social media accounts, and people will find it easily by searching 'www.osmotech.com.'.
Osmose Technology Private Limited is an up-and-coming company, and you can trust them and their services.
Osmose technology shopping site is available everywhere. You will get your ordered product within the given time of osmose technology pvt.
Everything has some pros and cons; you can search www.osmosetech. com for knowing in detail. We need to know the cons along with its good side. So let us understand a few disadvantages of Osmose Technology.
You have to pay 1180 Rupees before joining the osmose technology pvt. ltd company to become a member of this company.
Customers do not get any contact number or contact assistance on their website or eCommerce site, and it is precarious to trust their process.
When people visit their website, it asks for money from consumers to take membership from them. People are afraid about it and feel it is a fraud company.
Many customers review badly against their website and service.